This article is about how to start a business in Washington and the necessary steps that need to be taken before your company can officially open its doors.
From registering your business with the state, getting insurance, and opening up financial accounts, we'll take you through it step by step.
How to Start a Business in Washington Checklist
1: Create a Business Plan
You should begin by making an outline of your business plan, as this will form the foundation for any further action and allow you to identify any possible shortfalls or worries that may require further research.
A basic national small business association (NSBA) insight paper can be found here, which will give you a base knowledge of what should be included in your plan.
2: Register Your Business with the State
You must register your business with the state in order to open up financial accounts, pay taxes and receive any governmental benefits.
Additionally, without an official business registration, it is illegal for anyone to engage in trade or commerce under your name.
This means that if you are found trading without being registered, legal action can be taken against you by the state even if this is not your intention
There are two ways to register your business:
1) online through the Washington Secretary of State's website
2) at your local county clerk's office through filing a DBA form (more information on this below).
3: Apply for an Employer Identification Number (EIN)
An EIN is a 9 digit number that the IRS uses to identify your business. It will be used on all official documents and records, and without it, you may face some difficulties when opening up certain accounts or filing business and occupation tax returns.
You can apply for an EIN through the IRS's website.
4: Apply for a Local Business License (DBA)
Although not compulsory, applying for a 'Doing Business As (DBA) license is recommended as this can help protect your personal assets in case anything were to happen to your business.
This should be done before starting any operations as you cannot file The DBA form online must be filed at your local county clerk's office and require you to provide:
a) The business name of your company (the LLC or Inc. name)
b) The Purpose for the DBA
c) The date that the DBA will be effective from
d) The length of time that it will last
e) Your personal contact information
5: Choose a business structure
Before you make crucial decisions about how your business is structured, it is essential that you understand the risks and benefits of each possible structure for your business.
The three main forms of business are sole proprietorship, partnership, or corporation.
Sole Proprietorship
This is the simplest form of business structure and means that it is owned entirely by one person.
The benefits are minimal costs, flexibility, ease of formation, fewer regulations, no double taxation on profits/dividends or fringe benefits for employees.
However, there are also significant risks as this type of business does not provide you with any legal protection against your creditors. This means that if your company goes into liquidation (bankruptcy), all your personal assets will be exposed to claims from creditors.
Partnership
A partnership is essentially a business between two or more individuals who create an agreement that they will work together to accomplish some goal(s).
The main benefit of this form of business is the ability for the company to expand its client base through the various contacts of each partner.
There are also fewer regulations, but additional costs also come with this type of business structure.
Corporation
A corporation is a legal entity that allows you to set up your own business and limits your personal liability for events occurring within your company.
This form of business is more formal than others as there are more steps involved in creating it, so be prepared to pay higher initial fees.
However, this type of organization offers more protection for your assets against creditors should the need arise
6: Apply for Tax Identification Number (TIN)
You will eventually need a TIN number for all commercial activity within the state, whether that's renting an apartment or registering vehicles.
Your TIN is your business version of a Social Security Number.
There are three types of TIN numbers:
Federal Taxpayer Identification Number (TIN) – obtained through the IRS
Employer Identification Number (EIN) – obtained through the IRS
Individual Taxpayer Identification Number (ITIN) – for those who do not qualify for an EIN but need to file tax returns or claim tax amounts paid, such as homeowners claiming property taxes; also required if you want to live and work in Washington under visa programs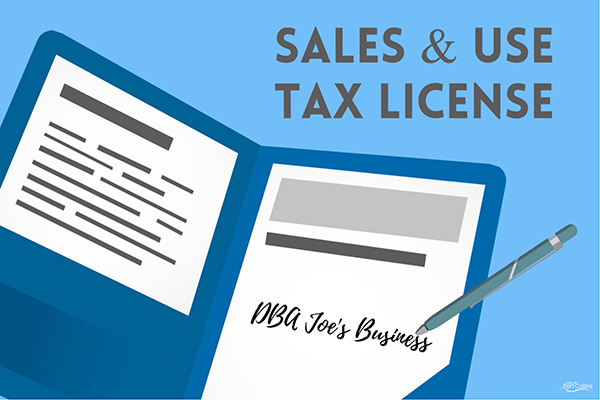 7: Register for sales and use tax
A sales and use tax number is required by all business owners selling taxable items within Washington State.
This can be done online via the Washington Department of Revenue's website.
8: Register a .com domain name and hosting service
This step is optional as it depends on whether you want a website for your business. If so, then registering your own .com domain name is important as it helps customers find you online and also offers security since only authorized owners can register a .com address.
Alternatively, if having a traditional business-card style logo/website isn't necessary but you still want to represent yourself with a personalized email address, then you can register a Gmail.com address, which is free for up to 5 users per account
You can register your domain name through Google Domains, GoDaddy, or Namecheap. Once registered, you will need to contact your hosting company again so they can update their records with the new information
9: Check local business licensing requirements
Once you have chosen your business structure and obtained the necessary TIN numbers, you should check if there are any other licenses or permits that are required by law based on what kind of business you're starting.
1) It's important to know that some types of businesses require more regulation than others. For example, home-based businesses will usually be more strictly regulated than those with an already established customer base.
2) Also, the amount of required business licenses and permits depends on whether you're offering products or services online or offline
3) The first step is to check your local city/county website for information about licensing requirements in your area.
4) If there are no local policies on Washington business licensing service, then you can apply for a Washington state business license through the Department of Licensing Online Business License Application
10: Maintain Records
You should keep clear records of all financial transactions that occur between both yourself and your customers.
It's important to stay organized as this will allow you to know where you stand financially at any given moment during the life of your Washington business.
This type of information is accessible by both you and other authorized employees/contractors, should they need to know.
You should begin the process of maintaining records before your business even begins. This can be done by logging into a spreadsheet or online business bank account where you can deposit all payments made from customers within a designated period of time.
Afterward, allocate this money accordingly to supplies, personal expenses, and taxes.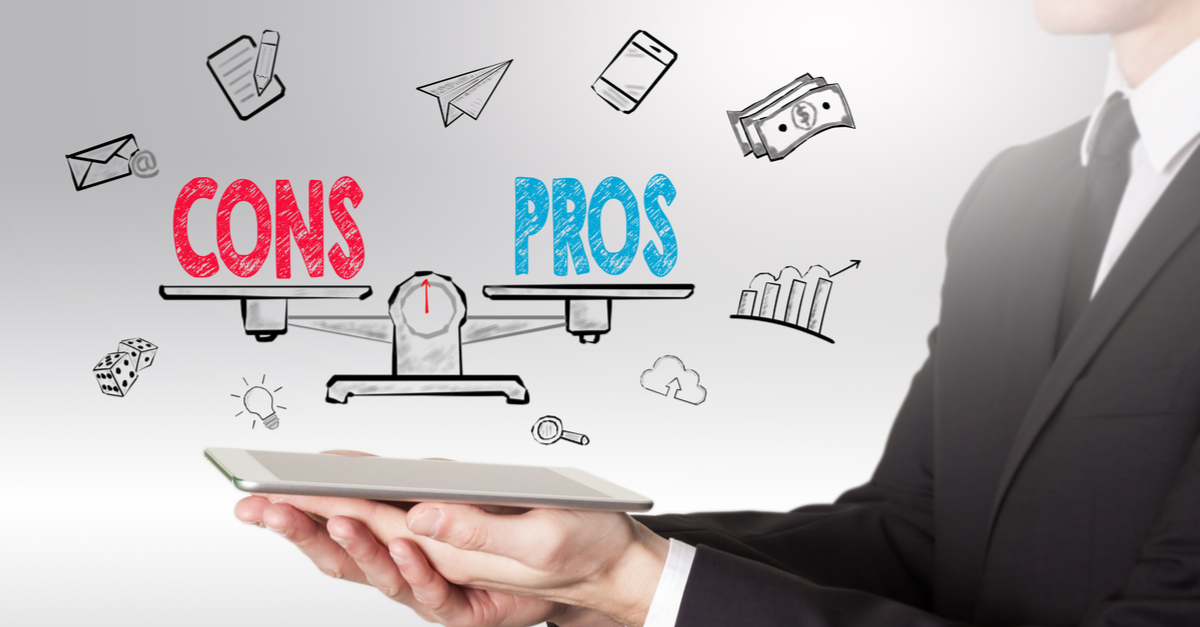 Pros and cons
Pros:
No corporate tax for 1st $100k of net gross income.
Starting a business in Washington is relatively inexpensive compared to other states.
Washington's main headquarters statute offers owners protection from personal liability
Washington has an impressive list of tax exemptions for businesses to grow/expand quickly
Well educated workforce, with 75% holding a bachelor's degree or higher.
Washington is ranked #1 in the nation for outbound shipments
Cons:
Washington State Corporate Tax Rate is 9.4%
Sales taxes are collected at 5 different rates depending on where you are located within Washington State. There is no statewide sales tax rate. To find your local retail sales tax rate, please visit the Department of Revenue link to Sales and Use Taxes.
How much does it cost to conduct a business in Washington?
In general, the total cost of starting a business from beginning to end can range from $429 to $3,956.
This includes only the filing fee for registering a Limited Liability Company with the Washington State Department of Revenue.
It excludes government fees and other non-required costs associated with establishing legal residency/operating your new business.
How do you register your DC business with the DCRA Corporations Division?
Before you can begin operating your business, your company must first be authorized to do so.
With the exception of sole proprietorships and general partnerships, all companies (LLCs, corporations, or limited liability partnerships) must file their formation documents with the Corporations Division of the Department of Consumer and Regulatory Affairs (DCRA).
What if my corporation or LLC is already registered in another state?
If your corporation or LLC is already registered in another state, you must register with the Corporations Division before doing business in Washington.
This applies even if you are a currently licensed foreign corporation or LLC in another state.
What do I need to file for my new business?
When you file your initial registration statement with DCRA, you will be required to present:
A copy of your articles of incorporation/organization (certificate of formation), including the list of incorporators/organizers and their signatures or any amendments which may have been filed later on by the incorporators/organizers
Copies of membership certificates executed by all members signing your articles, showing names and addresses of all current members. If amendments have been filed, copies of those as well.
A copy of any existing operating agreement for your Washington LLC or partnership agreement for your corporation that is in effect on the date of filing
What is a DC registered agent?
Your registered agent is an individual or company who resides in the District of Columbia and has agreed to receive official legal documents on your behalf, such as:
service of process summonses
subpoenas
court orders.
The only purpose of a RA (also known as a Resident Agent) is to accept communications from the Secretary of State on behalf of your business.
Who needs a DC RA?
A DC registered agent is required for any business that conducts its activities or transacts business within the District.
By definition, "doing business" includes all entities whose activities cause them to fall under District of Columbia registration requirements-not, just those who are physically located in Washington D.C.
Contact information for your new agent
You will need to provide us with your agent's contact information so we can act on their behalf should there ever be legal advice with your company formation documents (i.e., summons/subpoena).
Their name and address must be included in the list of incorporators/organizers on your formation document filing receipt.
If you would like this individual to serve as the corporate/registered agent once your business is incorporated/organized, they must complete an Agent Acceptance form and send a copy to the Corporations Division.
Please keep in mind that this information will be subject to public disclosure.
How do I apply for Washington DC Operating Authority?
The first step to operating your business in the District of Columbia is obtaining an Operating Authority Certificate.
This certificate indicates that you are authorized to do business in Washington, D.C. Most businesses must obtain an Operating Authority Certificate before they begin operations within the District.
For all entities (LLCs, corporations, partnerships) other than sole proprietorships or general partnerships, the only requirement for filing an application for an Operating Authority Certificate with DCRA is that you serve as your own Agent unless your company was formed outside of the United States and did not choose to appoint an agent (foreign companies).
If you wish to serve as your own Registered Agent, please follow these steps:
The Secretary of State must have on file the physical address of your company's principal office located in Washington, D.C.
You must have on file an appointment of resident agent form signed by a company officer, director, or incorporator (if you are filing as a corporation) or by two partners if the business is a partnership.
The name and address of the person who will be the Resident Agent for your company, along with his/her phone number.
Conclusion
If you or your company will be conducting business in or transacting business within the District of Columbia, then you are required to register with the Corporations Division.
The Corporations Division cannot provide legal business advice, nor can staff members interpret the law for individuals or entities.
It is recommended that all businesses consult an attorney before registering their business entity with any department within DCRA.